There are two easy ways to torrent in university (for legal anime + manga) at around 700kb/s
The first is the easiest to setup, download
Opera web browser
and install.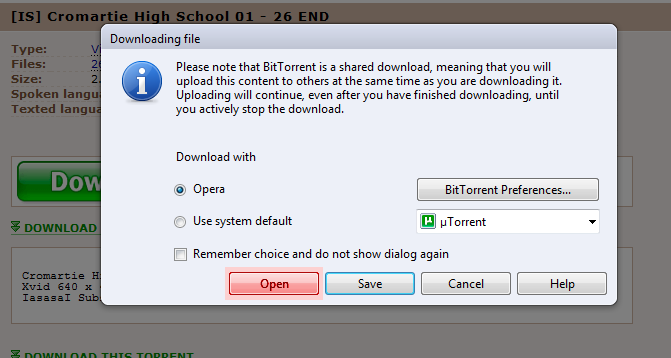 now browse to a torrent website, and click on the link, when prompted, select "open"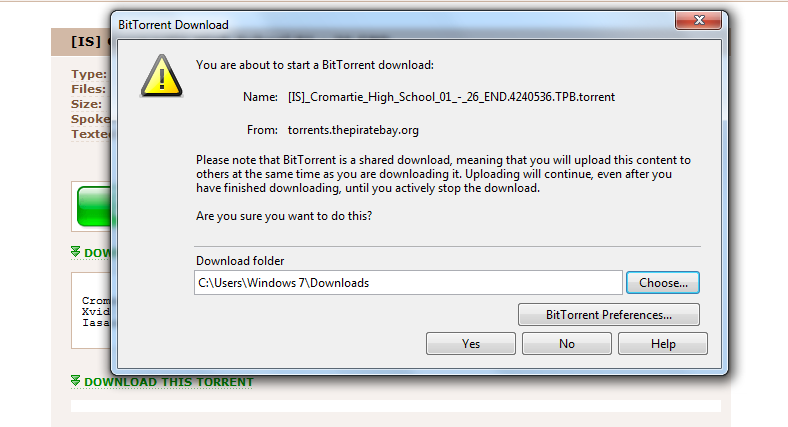 choose where you want to save it, click yes, and it will download.
Pros: quick, and simple to setup
Cons: cant select torrent parts.
the second method is to use a torrent program, and a proxy.
Download
µTorrent
and install it.
Now download
UltraSurf
(Caution, it will wipe IE's history*, and some virus scanners detect it as a virus, it is NOT)
start both programs, and minimize UltraSurf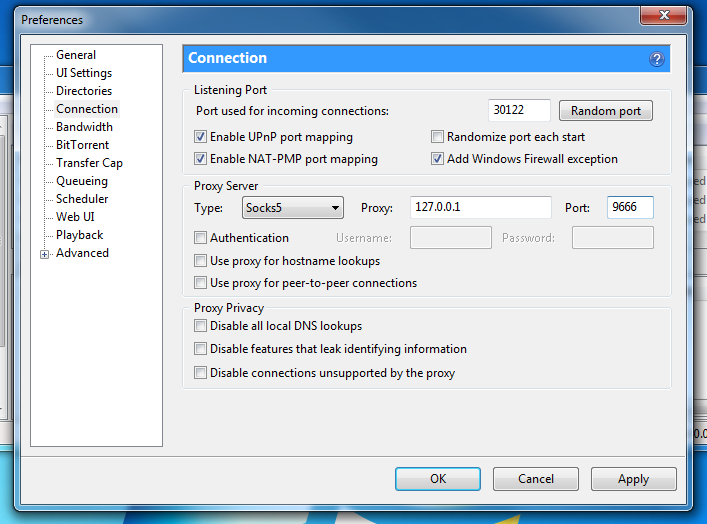 set a proxy server in µTorrent (Options>Preferences>Connection) with the following settings:
Server type:Socks5___Proxy:127.0.0.1___Port:9666
now if everything is working correctly, you should be able to start you torrents.
Pros: full control over what you download, and priority control. allot more options when configuring.
Cons: slower, and harder to setup
*optional-------------Change UltraSurf's options to be less annoying
-------------------------make sure noting is ticked, except "hide golden lock"
Recommended-------For extra security and privacy, download
PeerBlock
, to stop your torrents
-------------------------being tracked by anti P2P companies
If anyone finds this useful, or spots a mistake, please leave a comment